phone: 330-773-7731
email: byrdhelping@gmail.com


An act of kindness can make all the difference in the
World!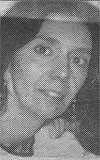 I try and keep it simple. I help the person God puts in front of me. We only pass this way once. Helping Hands of Summit County Inc. is a 501(c)3 charitable organization that gives a hand-up, not a hand-out, to those less fortunate who are attempting to help themselves. Helping Hands' mission is to make a difference in people's lives.
To make this happen, Helping Hands partners with: Good Neighbors, Little Lambs, St. Vincent De Paul Society, Stewarts Caring Place, Charter One Bank, Veterans Association, and others. Many private businesses and individuals have assisted our cause with monetary donations, which are tax deductible.
"I know people who have lots of money and even hospital wings named after them. Truth is, nobody in the world loves them. As you get older, you realize you'll measure your success in life by how many of the people you want to have love you - actually do love you. That's the ultimate test of how you've lived your life…"
For more information on Helping Hands, call 330-773-7731 or write to P.O. Box 26601, Akron OH 44319.

How we can help you
If you have a need, we don't give a hand-out, we give a hand up to those who are attempting to help themselves.
How you can help us
In addition to financial help, the organization also accepts the following donations:
Vehicles - running or not
We are currently in need of a small pick up truck that can pass e-check
Monetary donations
Grocery/Department store gift cards
Housing/Mobile Homes
Leave a Legacy charitable bequests
Furniture/Appliances in good condition
Last but not least: Volunteering!
We are a 501(c)3 organization. All donations are tax deductible.
Donate Now!
If you like our work and effort then please consider making a kind donation thru PayPal or any Credit Card.

Current Projects
Winter Crisis
October 31-March 31
Donors can help keep the utilities on during the cold weather months, as well as keep families in their homes and provide winter coats and boots for children who wouldn't otherwise have them.
A safe home for a child 3-13 years old needing stability, life skills, and love. "There is none taller than he who stoops to help a child."
We Help Year Round!
Cribs for Babies | Year-round

Cribs for Babies was started after the funeral of a 5-month-old baby who suffocated sleeping with mom and dad, since they didn't have a crib. There are babies sleeping in laundry baskets, dresser drawers and on the floor, and babies need a safe place to sleep. Helping Hands is unable to accept used cribs, but it does accept monetary donations to buy new cribs that convert into youth beds from a local department store to keep area children safe.
We have three donation jar locations:
Cottage Muffler
1066 Triplett Blvd, Akron 44306
Acoustix Cafe
662 Canton Rd., Akron 44312
The New Era Restaurant
10 Massillon Rd., Akron 44312